Digitize & automate
customer onboarding KYC procedures
Streamline your identity verification process for seamless onboarding experience and simpler KYC compliance.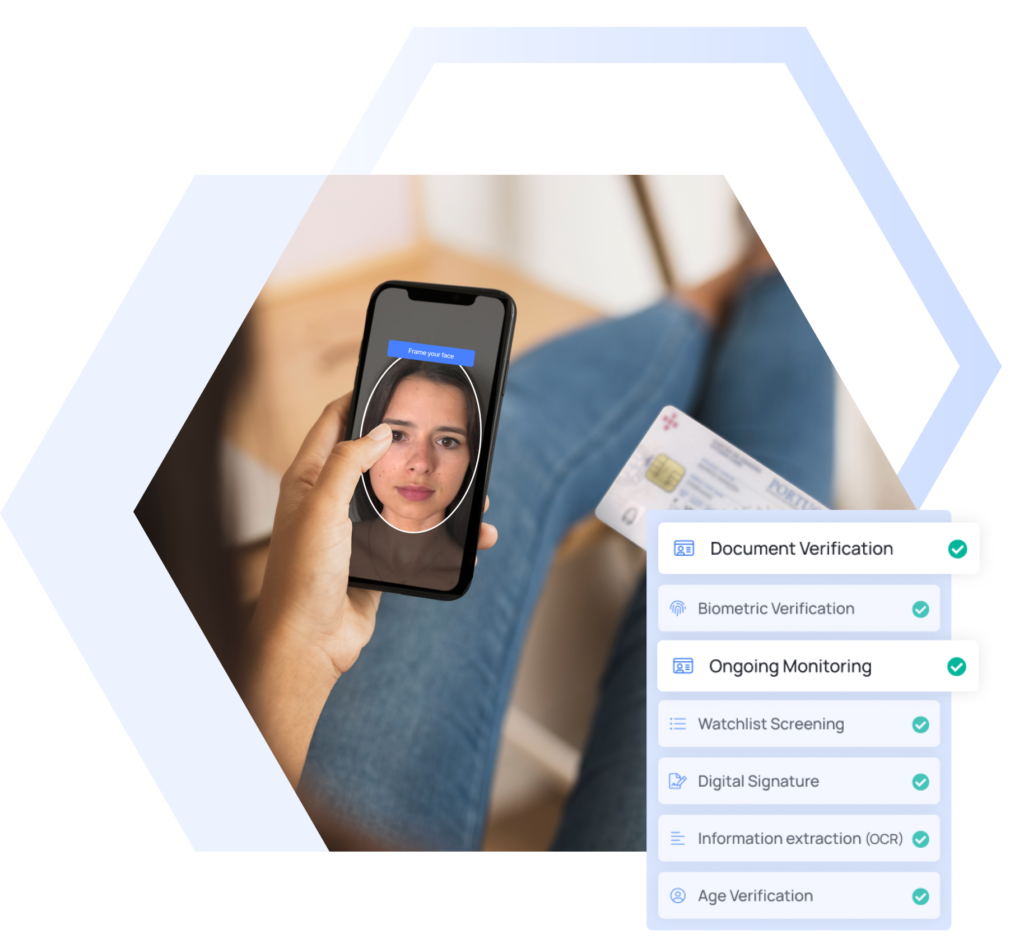 Your financial institution to do list:
Compliance with global regulatory can be easy with Polygon's powerful technology that performs real-time background checks.
Consumer's needs and expectations are more demanding and complex than ever. Delight your clients with fast and simple digital identity verification.
Speed up client acquisition
Reach your global potential accepting international users. Our technology can verify documents from 120 countries. Scale globally fast. 
Automate onboarding a new customer with AI and biometrics. Optimize your employee's time and drive productivity. 
Everything you need to
Know Your Customers
We bring together everything you need to trust your customers. Our powerful platform supports your users onboarding, authentication, and compliance from start to finish.
Transform compliance
with pre-built automation
The complexity of your business requirements is not a problem. Our platform offers you a complete suite of solutions that you can easily add or remove to match your needs. 

Cover all your

AML and KYC needs
We help you stay compliant with regulations while still offering your customers a positive experience.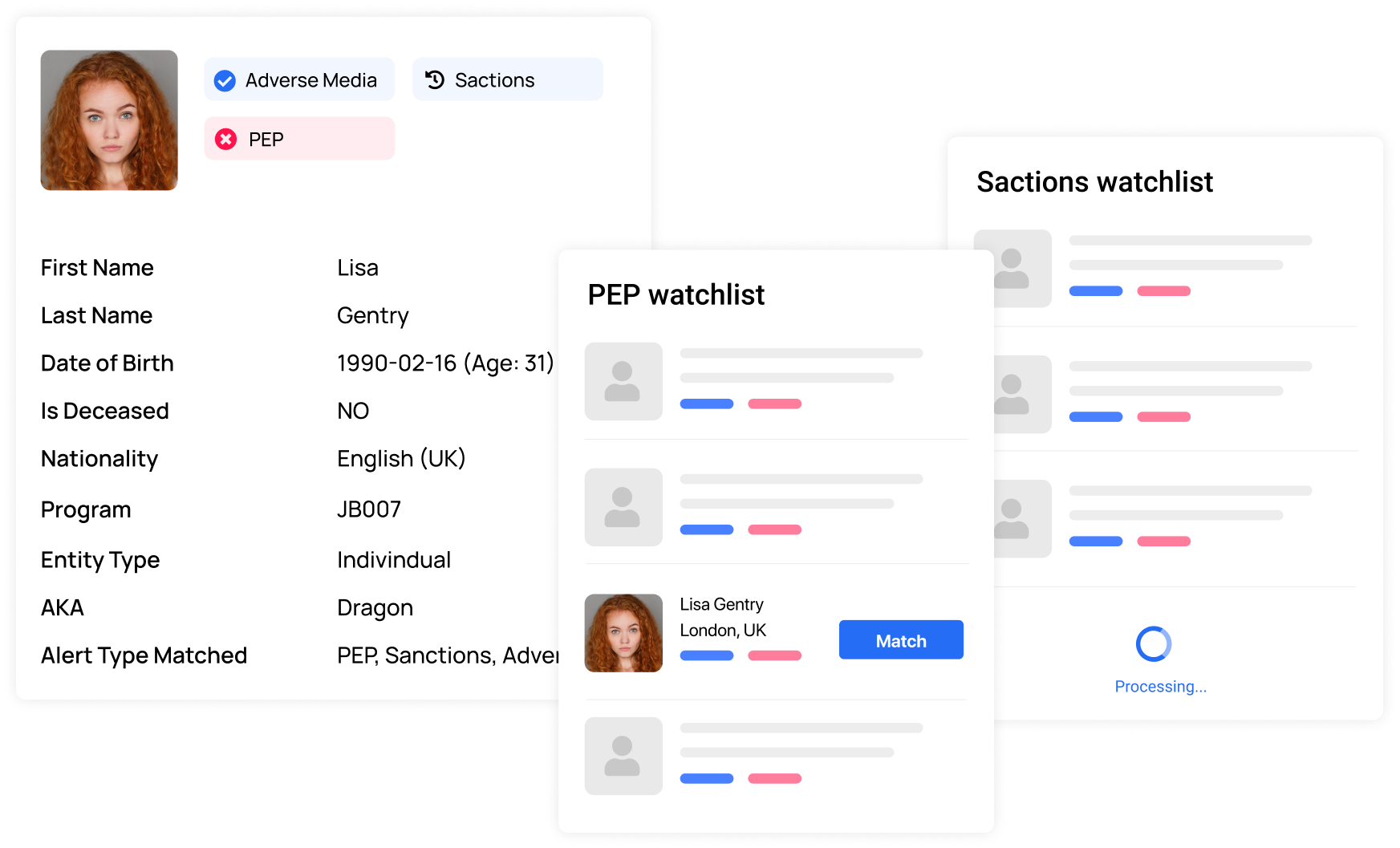 Make onboarding your
competitive advantage
Harvest the power of AI and biometrics to delight your customers with a frictionless customer experience and faster access to your business while keeping compliance checked.

Accelerate remote onboarding
Keep your customers engaged until the end with a simple and straightforward onboarding process.

We support your processes at a global scale. Serve all your international customers and allow fast access to your business.
Better customer experience
Win your customers fast with immediate access to your service and a secured platform.
Explore our partnership program that will expand your portfolio like never before.
Find what fits you the best from our integrated suite of identity verifications solutions.
Do you think we are a fit? Fantastic.